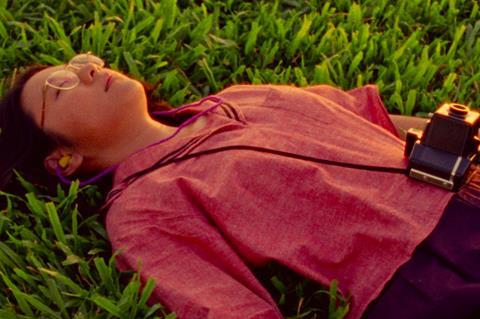 Netflix has boarded worldwide rights to Sandi Tan's personal quest story Shirkers following its recent world premiere in Sundance.
Singapore-born Los Angeles resident Tan won the directing award in the World Cinema Documentary category last month for the film about her journey to uncover the mystery behind her missing film.
After Tan and friends Jasmine Ng and Sophie Siddique shot a noir film in Singapore in 1992, their American director and mentor Georges Cardona made off with the 16mm footage and was never seen again. Netflix negotiated the deal with Josh Braun of Submarine on behalf of filmmakers.
When someone begins to mail her the footage, Tan sets out to discover the story behind their enigmatic collaborator, and recover her film. Shirkers will screen at the True/False Film Festival in Columbia, Missouri, on March 2.
"I've always dreamed of sharing my stranger-than-fiction film Shirkers with the widest audience possible, so am thrilled for Netflix to help tell this story to new generations of iconoclastic, creative people around the world," Tan said. "I hope the true story of my youthful misadventures will inspire people to turn their crazy dreams into reality."
"Shirkers speaks to a part of us that rarely get expressed – that bold spirit of making your own art regardless of the challenges," Netflix vice-president of of original documentary programming Lisa Nishimura said. "Sandi Tan has an exquisite, hypnotic story to tell, one that stretches from teenage rebellion to a kind of personal homecoming that all audiences can relate to."
Netflix has also acquired the documentary short Zion, Floyd Russ' ten-minute film about a wrestler born without legs.
Both films will launch globally on Netflix later this year.