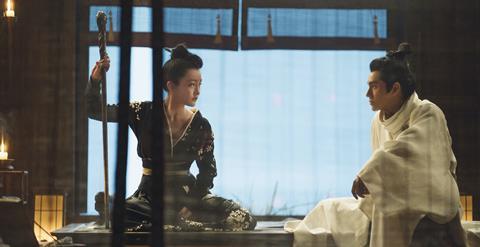 Netflix has acquired global exclusive streaming rights outside China to Li Weiran's The Yin Yang Master, which is scheduled for a theatrical release in China this weekend in time for Chinese New Year.
Starring Chen Kun and Zhou Xun, the film is an adaptation of the popular mobile game Onmyoji and produced by Chen Kuo-fu and Chang Chia-lu. The fantasy drama tells the story of a young man travelling to different worlds to prepare them for an upcoming war between monsters and humans. William Chan also stars.
Producers Chen Kuo-fu and Chang Chia-lu have previously collaborated on films such as Painted Skin: The Resurrection and the Detective Dee franchise.
Behind-the-scenes talent on the film includes art director Yoshihito Akatsuka (Kill Bill, Seediq Bale), music composer Shigeru Umebayashi (In the Mood for Love) and action choreographer Nicky Li (Shock Wave 2).
The film is not to be confused with Guo Jingming's The Yin-Yang Master: Dream Of Eternity, the first in a two-part adaptation of the Onmyoji novel written by Baku Yumemakura, which Netflix acquired at the end of last year.