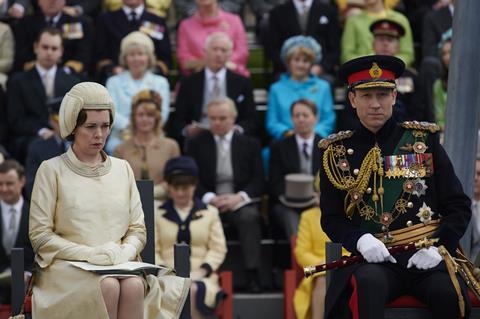 Netflix is to begin declaring the over £1bn it generates from UK subscribers to HM Revenue and Customs (HMRC) from next year.
Today (December 1) the US streamer will inform its over 12m UK subscribers about its intention to pay tax on the income the company generates in the UK, rather than channelling it through its European headquarters in the Netherlands.
Netflix has already implemented similar moves in other European territories, France, and Spain.
As cited by The Guardian, the Tax Watch thinktank estimates that Netflix moved £250m-£330m in profits in 2018 from international operations outside the US, including the UK, to low-tax jurisdictions such as the Netherlands.
The rapid growth Netflix has experienced in the last few years, under which it has reached 195 million subscribers worldwide, has prompted it to ensure its corporate structure better reflects its expanding operations.
Last week, the streamer revealed it is set to double its spend in the UK to over $1bn (£750m) in 2020, off the back of global success with UK programming such as The Witcher, The Crown and Sex Education.
"The UK is a key country for Netflix and that's why we've more than doubled our planned spend on UK content to over $1bn this year, such is the strength of the creative sector and the depth of talent here," a Netflix spokesperson said. "As Netflix continues to grow in the UK and in other countries - we want our corporate structure to reflect this footprint. So, from next year, revenue generated in the UK will be recognised in the UK, and we will pay corporate income tax accordingly."
The Crown
Elsewhere, Netflix would not be drawn on culture secretary Oliver Dowden's request that it should provide viewers with a 'health warning' message ahead of The Crown. Speaking to The Mail on Sunday, Dowden said Left Bank Pictures' series should carry instructions that it is not based on fact. "It's a beautifully produced work of fiction, so as with other TV productions, Netflix should be very clear at the beginning it is just that," he said.
Netflix is understood to consider The Crown to be clearly delineated as an entertaining drama programme based on real-life events.
This story first appeared on Screen's sister site Broadcast