Kevin Spacey to kick off May event with House Of Cards on-stage conversation in Beverly Hills.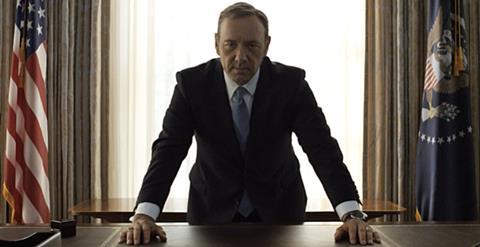 Netflix is preparing an invite-only month-long celebration of its biggest series at an undisclosed venue in Beverly Hills as Emmy voters prepare to cast their ballots.
FYSee will combine programming from the likes of House Of Cards, The Crown, and Orange Is The New Black with on-stage conversations with creators and actors.
Kevin Spacey will kick things off with a conversation on May 8 ahead of the May 30 launch of the fifth season of House Of Cards.
Panels and exhibitions will cover Narcos, Master Of None, Unbreakable Kimmy Schmidt, Black Mirror, Marvel's Luke Cage, Dear White People, and 13 Reasons Why.
Documentary programming includes Five Came Back, 13th, Amanda Knox, Chef's Table, and The Keepers.
The event, which Netflix said would will take place at a "multi-level, 24,000 square foot experiential" space in Beverly Hills, will be open to industry professionals only and includes displays and interactive installations.