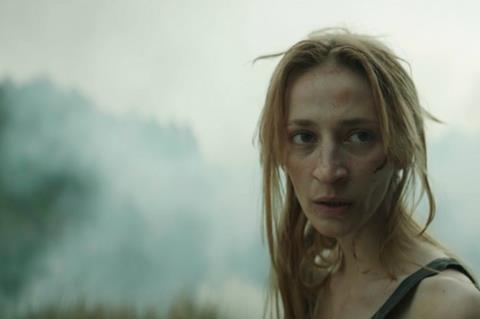 Switzerland's Neuchâtel International Fantastic Film Festival (NIFFF) has unveiled the programme for its 2020 event, which will take place online from July 3-11.
Eighteen titles have been announced for the event, including the world premiere of Emre Akay's Turkish thriller Av: The Hunt.
The film tackles the topic of honour killings, through the story of a young woman who escapes the police officer who kills her lover, only to find her loved ones have abandoned her and she must run for her life.
There will be two international premieres and three European premieres.
Titles selected for the event also include Adam Rehmeier's US comedy-drama Dinner In America; and Neasa Hardiman's Irish-UK-Belgian horror Sea Fever.
Films will stream through Swiss VOD platform Cinefile, on a pay-per-view basis.
The festival has programmed a touring strand called Fantastique 20 20 20, that will premiere on the RTS TV channel and Spamflix streaming platform before playing in cinemas around Switzerland in the coming months.
It has also launched NIFFF TV, a talk-show style discussion around the festival and current industry trends. It will host interviews with directors including Luca Guadagnino, Nicolas Winding Refn, Eli Roth, and Gareth Evans, as well as technicians and visual effects specialists from the fantasy genre.
The festival announced its move online at the end of April, due to the coronavirus pandemic.
The full programme is available on the NIFFF website.