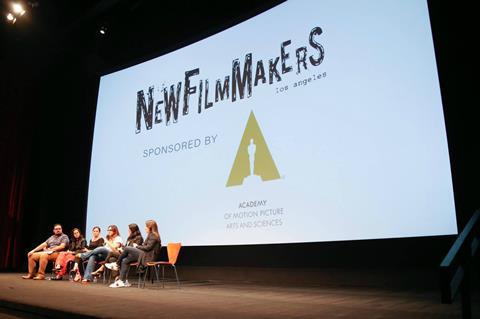 New Filmmakers Los Angeles (NFMLA) and the Academy of Motion Picture Arts and Sciences are to present more than a dozen short films in their InFocus: Latinx & Hispanic Cinema Festival next month in Los Angeles.
The event, set for September 14 at the Academy's Linwood Dunn Theater in Hollywood, is being supported by industry executives including Matthew Brodlie from Disney+, Warner Bros' Carlos Gaona, Fox Searchlight's Jessica Rose, the Gersh Agency's Michael Senzer, Pantelion's Aaron Ashford and HBO's Robert Patla.
The three programmes of shorts, featuring emerging filmmakers from Mexico, Brazil, Peru, Spain, Costa Rica, El Salvador, Puerto Rico, Cuba, Australia, Canada and the US, will include world premieres for Something to Believe In (Algo en lo Que Creer), from the US and Spain, directed by Fany de la Chica, and Thank You For Calling, from the US, directed by Priscila Torres.
Argemira, from Brazil/Canada and directed by Bosco da Costa, will get its US premiere. Also screening are We Vanish, from Mexico/Australia, by Astrid Dominguez; La Casita Rosa, from Mexico/US, by Elvin Herrera; and Kiss Me Malibu, from Spain, by Mikel Arraiz.