Blue Finch Films - the UK distribution outfit set up by former Kaleidoscope executive Mike Chapman with sales exec Simon Crowe and financier Matthew Joynes in August this year - has picked up its first titles.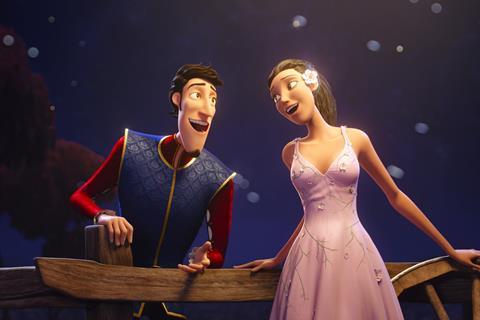 Among the deals is a title that will mark the company's first theatrical release, family animation Charming. Directed and written by Ross Venokur, the film features the voices of Demi Lovato, Sia, Avril Lavigne and John Cleese in the story of three fairy tale princesses who find themselves engaged to the same guy, Prince Charming.
Produced by Shrek's John Williams, the film will receive its release in UK cinemas in Spring 2019. Simon Crowe's SC Films, a backer of Blue Finch, is handling sales.
In total, the company has picked up 10 titles to date for release in Q1 2019. Those include Chris O'Dowd and Andie McDowell drama Love After Love, the Ewan McGregor-starring Last Days In The Desert from HanWay Films, family animation Adventure Mouse (titled Air Bound in the US), and Lisa Langseth's Euphoria starring Alicia Vikander, all of which will receive non-theatrical releases.
"It is fantastic to have a raft of commercial titles, each with a definitive hook. Charming is a great first theatrical title for us with a lot of potential," commented Mike Chapman, who is attending the AFM scouting for titles.