In other news, New Films International has set a day-and-date US release for The Sound And The Fury while the Canadian Film Centre has begun the Toronto shoot on 22 Chaser.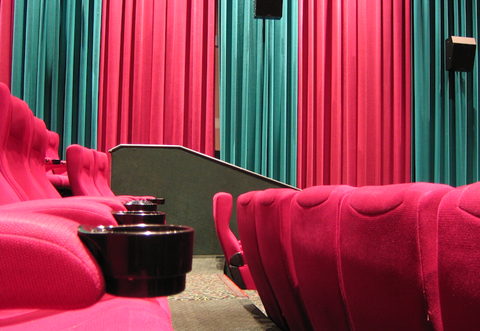 The National Association Of Theater Owners issued new data on Monday that showed the average price of a theatre ticket in the third quarter climbed 2.1% on the comparable period in 2014 to reach $8.25.
Ticket prices on average in Q3 2014 were $8.08. The year-to-date average is $8.34m, with Q1 averaging $8.12 and Q2 $8.61.
New Films International (NFI) has set an October 23 limited theatrical and VOD launch for James Franco starrer The Sound And The Fury. Digital roll-out will follow on Franco's William Faulkner adaptation that premiered in Venice 2014. NFI founder Nesim Hason is among the executive producers.
The Canadian Film Centre (CFC) has announced that principal photography is underway in Toronto on 22 Chaser, about a desperate tow truck driver who risks everything to become king of the road and save his family. Rafal Sokolowski directs from a screenplay by Jeremy Boxen. Brian J Smith, Raoul Trujilla, Aaron Ashmore, Kaniehtiio Horn and John Kapelos star. Producers are Aeschylus Poulos, Daniel Bekerman and Don Carmody.