UK's National Film and Television School launches performance capture course with The Imaginarium to meet the need for new talent in the VFX sector.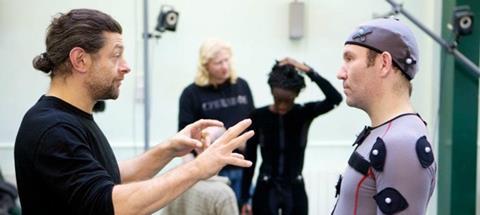 The NFTS has partnered with The Imaginarium - the performance capture studio and production company co-founded by actor-director Andy Serkis and producer Jonathan Cavendish - to deliver a new VFX course.
The 10-week Certificate in Performance Capture, starting in February 2016, will train people to work in this fast expanding area of the film and games industry.
It will be taught by industry professionals at both the NFTS, in Beaconsfield, and The Imaginarium, based at Ealing Studios where students will receive a two-week work placement.
Graduates will produce a fully-realised performance capture sequence to be shown at an industry screening. There is also a guaranteed paid job contract for one graduate at the end of each course.
Tony Orsten, CEO of The Imaginarium Studios, said there was an urgent need to train people to work in performance capture: "Our remit, as championed by our founder and creative mentor, Andy Serkis, is to tell next generation stories using our techniques and technologies.
"To do that, our industry needs new talent - very quickly. Working with the NFTS to inspire and educate the next generation of creative/technicians in the performance capture arena is clearly vitally important to continue the UK's stellar journey in the VFX industry."
The Imaginarium was co-founded in 2011 by Serkis, best known for his performances as Gollum in The Lord of the Rings and King Kong, and producer Jonathan Cavendish (Elizabeth the Golden Age, Bridget Jones).
The studio has more recently worked on Serkis' directorial debut, Jungle Book: Origins; Star Wars: Episode VII - The Force Awakens; Ryse: Son of Rome; Avengers: Age of Ultron andFungus the Bogeyman.
The new course will be led by John Dower and Oliver Hollis-Leick of www.themocapvaults.com, who specialise in training & consultancy in Motion Capture. There will also be additional tutorial input from other Motion Capture experts and animators currently working at The Imaginarium and in other professional contexts.