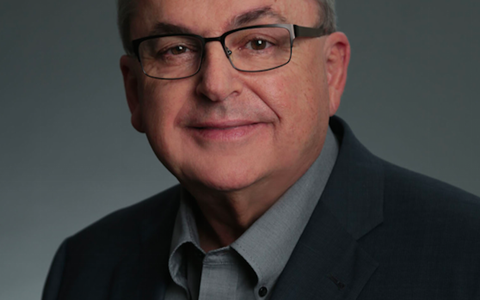 Thirty-five year Universal veteran Nicholas Carpou who currently serves as president of domestic distribution will retire from the studio in October.
Carpou will assume an advisory role at the studio. Under his leadership, Universal broke a number of industry and studio records, including its highest-grossing and most profitable years ever.
Carpou was appointed president in 2015 and oversaw a $2.45bn record year for the studio as it claimed the lion's share of the Hollywood box office pie.
The studio established new speed records for crossing $1bn and $1bn that year, and Furious 7, Jurassic World and Minions each crossed $1bn worldwide, marking the first time in Hollywood history three films had done so in a single year.
Since 2015, Carpou and his team have overseen distribution on 15 number one releases, including the aforementioned titles and Get Out, Split, The Secret Life Of Pets, and Despicable Me 3.
As part of a strategic realignment, Universal's president and chief distribution officer Peter Levinsohn will add oversight of the North American theatrical distribution operation to a portfolio that includes worldwide home entertainment, worldwide television distribution, new media and digital strategy, and technology for Universal Filmed Entertainment Group.
Levinsohn has named current executive vice-president and general sales manager Jim Orr to the role of president of domestic distribution.
"Even though he has the fatal flaw of being a lifelong San Francisco Giants fan, Nick has been my friend and trusted advisor since I joined the company," Jeff Shell, chairman of Universal Filmed Entertainment Group, said. "While we will all miss his daily presence at the studio, the strong bench he's built will continue to carry our word-class distribution team for years to come. His longevity is a testament to the trust placed in him by Universal's executive team and countless filmmakers, and we wish him all the best in his much-deserved next chapter."
"Universal has been my happy home for many years, during which I've been fortunate enough to befriend an amazing group of people – both within the company and in the exhibition community," Carpou said. "I eagerly look forward to exploring more fully lifelong interests, ones made richer by my association with so many dear friends. Ron (Meyer, NBCUniversal vice-chairman), Jeff and Donna [Langley, Universal Pictures chairman] gave me this once-in-a-lifetime opportunity to lead our distribution team, and I am grateful to have spent the majority of my career working for the best in the business."
Orr joined Universal in June 2016 from Focus Features, where he oversaw releases of London Has Fallen and The Theory of Everything. Before that he held various executive posts at FilmDistrict, MGM and Paramount.
"Pete is a well-respected business leader who has long been responsible for a great deal of our worldwide distribution, and there is no one we'd rather have in this role," added Shell. "He has a complete grasp on the overall business, as well as the ever-compounding challenges we face in today's marketplace. Aligning our world-class theatrical distribution with the rest of Universal Filmed Entertainment Group's divisions positions us perfectly for the future."