Film set to be made under UK-China co-pro treaty.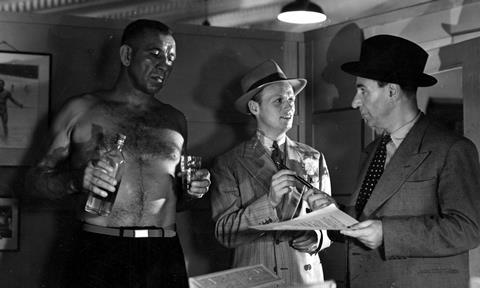 Jules Dassin's London-set noir classic Night And The City (1950) is set to be remade under the UK-China co-production treaty.
Nick Love is to write and direct, with Kris Thykier producing on the UK side, Jeffrey Chan (Bona Film Group) handling the Chinese end and 20th Century Fox also on board. While the original featured wrestling, the remake will have a Mixed Martial Art fighting component.
Further details of the project were revealed by Michael Andreen, senior vice-president 20th Century Fox International, at the Winston Baker Film Finance Forum at Cannes Film Festival today (May 19).
"Given that the nature of the film allowed us to explore the international landscape, we decided to see what would happen to see if we could take the opportunity presented by this picture to develop a picture that starts in Macau," Andreen explained.
He revealed that the production would be set in London and Macau with Chinese and UK and/or US actors.
The co-production treaty between the UK and China was signed in 2014 but has been little used since then. The mooted remake of Night And The City would be the highest profile project to go ahead under the treaty. A script is now being read by all the interested parties.