Projects backed by Nordic funding bodies range from the next disaster film by the writers of The Wave to a documentary reconstructing the Utoya massacre.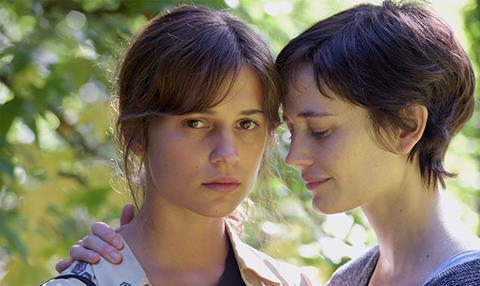 The Norwegian Film Institute's latest funding round includes $1.82m (NOK 15m) to Kon-Tiki co-director Espen Sandberg's new film Roald Amundsen, a biopic of the titular Arctic explorer.
The $9m (NOK 75m) production is produced by Espen Horn and Kristian Sinkerud for Motion Blur Films.
The NFI also awarded $1.7m (NOK 13.9m) to John Andreas Andersen's The Quake (Skjelvet), written by The Wave writers Harald Rosenløw Eeg and John Kåre Raake.
The film is inspired by a 1904 earthquake in Oslo. Martin Sundland and Are Heidenstrøm of Fantefilm Fiction (also behind The Wave) produce the $6.3m (NOK 52.1m) production.
Andersen makes his solo directorial debut after working as a cinematographer on films such as The Snowman and Headhunters.
Sweden
In Sweden, the Swedish Film Institute has backed 23 projects in its latest round of production funding.
The projects backed include Lisa Langseth's Euphoria starring Alicia Vikander and Eva Green [pictured] ($1.2m or 10m SEK); and Ruben Ostlund's The Square, starring Claes Bang and Elisabeth Moss ($1.3m or 11m SEK). Both are now shooting.
The SFI also backed buzzed-about newcomer Nikeisha Andersson's first feature Para Knas with $470,000 (4m SEK). The film is about two broke suburban girls who are attracted to a rich lifestyle. The director is mentored by Jonas Akerlund and has made music videos.
The institute has also backed Krig, the first feature from shorts director Goran Kapetanovic, about an 11 year old who confronts two rival gangs. It received $880,000 (7.5m SEK).
Also backed with $95,000 (800,000 SEK) is Jane Magnusson's documentary Bergman, which will examine Ingmar Bergman's life and career from 1957 to 1963; it will be readied for the Bergman centenary in 2018. Magnusson already made Trespassing Bergman.
Other documentaries backed include From Between Two Worlds (Mellan Två Världar) directed by Armadillo's Janus Metz - looking at marriages between Thais and Danes - which received $44,000 (375, 000 SEK). Metz is currently directing the fiction feature Borg vs. McEnroe.
Nordisk fund
In its August round, the Nordisk Film & TV Fond granted $300,000 (NOK2.5 million) to Aku Louhimies' Finnish epic war drama The Unknown Soldier; and $60,000 (NOK 500,000) to documentary Reconstructing Utøya.The latter sees Swedish director Carl Javer recreating the July 22, 2011 massacre on the island of Utøya, Norway. The day will be reconstructed in a studio, through five young survivors and their interactions with a group of participants/actors.
The Fond's September round backed Lars von Trier's The House That Jack Built with $480,000 (NOK 3.95m); Pella Kågerman & Hugo Lilja's Swedish sci-fi Aniara, about stranded space passengers with $170,000 (1.4m NOK); and Iram Haq's coming-of-age story What Will People Say with $200,000 (1.7m NOK).
Denmark
In Denmark, the Danish Film Institute's recent backings include a comedy from Frank Hvam and Casper Christensen, the stars of the cult hit Klown movies.
The film, Dan-Dream, is shooting now in Funen, southern Denmark; the comedy is about the "Jante Law," the Scandinavian idea that individual success outside of the collective norm is frowned upon. Jesper Rofelt makes his feature directorial debut and Klown Forever producer Jesper Zartov is producing for Nutmeg Movies. The film will be released in Denmark on March 30, 2017.
The Danish Film Institute has also hired a new feature film commissioner, Morten Giese. Giese is an experienced editor who has worked on Per Fly's The Bench, Inheritance and Manslaughter, and the upcoming Backstabbing For Beginners; he has also edited episodes of TV hits Follow The Money and The Legacy.
He takes the post on Sept 19 and replaces Hanne Palmquist, who has joined HBO Nordic.