Splash Entertainment's animated feature adds China to its 70-strong list of international territories.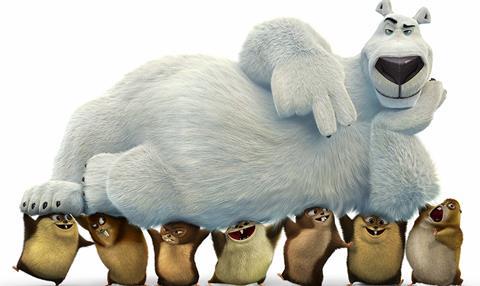 Norm Of The North is heading to China for a theatrical release in April 2016.
The animated feature from California-based production outfit Splash Entertainment has already tied up deals in 70 countries following its domestic debut on Jan 15, where it has taken more than $14m to date.
Splash Entertainment has now partnered with Yang Yang Pictures Corporation and Chinawood Media Corp to secure distribution for the film in China, as well as Hong Kong, Macau and Taiwan.
Canada's Silhouette Media Group brokered the deal. Lionsgate handled distribution in the US.
The English-language version of the film has a voice cast that includes Rob Schneider, Heather Graham and Bill Nighy.
Han Tao, chairman of Yang Yang, said of the deal: "Splash Entertainment is a very well-known animation company around the world and we always want to work with a partner like this. We look forward to a long-term relationship in the future."
Mike Young, co-CEO of Splash Entertainment, added: "With Yang Yang Pictures as a major investor, we are confident that Norm Of The North will continue to climb the box office with record numbers in China."