Two Lovers And A Bear producer Roger Frappier of Max Films has received the Canadian Media Producers Association's (CMPA) Established Producer Award at the Feature Film Producer Awards on Thursday.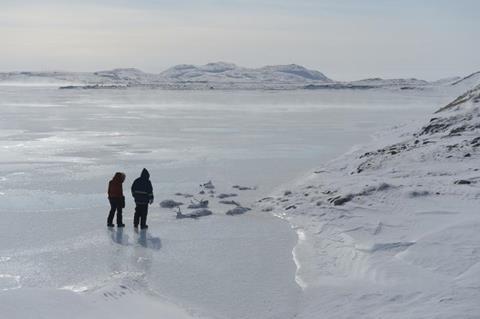 The film receives its North American premiere in the Toronto International Film Festival's (TIFF) Special Presentations section on September 13.
Hany Ouichou of Art & Essai received the CMPA's inaugural Emerging Producer Award and produced Those Who Make Revolution Halfway Only Dig Their Own Graves. That receives its world premiere at TIFF in Platform on September 13.
"I'm thrilled to celebrate the work of these two remarkable producers and congratulate both Roger and Hany for their terrific films and their meaningful contributions to independent Canadian cinema," said CMPA president and CEO Reynolds Mastin.
Legendary East CEO Peter Loehr will deliver the Visual Effects Society keynote at the 8th annual Summit What is Real? on October 29.
The Master Cleanse, Trash Fire and The Crucifixion are among the line-up at the 16th Screamfest Horror Film Festival that runs from October 18-27.
VIFF Hub organisers have lined up a VR showcase and talks with the likes of Nirvanna The Band The Show creators and stars Matt Johnson and Jay McCarrol throughout the Vancouver International Film Festival, which runs from September 29-October 14.
Derrick Borte's London Town will receive a day-and-date theatrical and digital release via IFC Films on October 7.
FUSION has picked up First Look Media's six-part series Primaries, about the current US presidential campaign.