The double Oscar winner – in contention again this season for his lead role in Sully – will collect the honour at the 28th annual Palm Springs International Film Festival awards gala on January 2.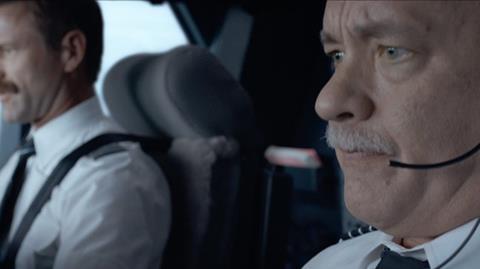 Past recipients of the Icon Award include Michael Douglas, Robert Duvall and Meryl Streep. Hanks received the Festival's Chairman's Award in 2014.
The star plays the commercial airline pilot Chelsey Sullenberger, whose heroic act saved the lives of everyone on board a stricken US Airways flight when he landed on the Hudson River off Manhattan in January 2009.
Warner Bros releases the film, which has grossed $123m in North America and $185m worldwide.
monterey media has acquired North American rights from Visit Films to Matthew Saville's dramedy A Month Of Sundays starring Anthony LaPaglia, Julia Blake, Justine Clarke and John Clarke. The film premiered in Toronto and Monterey plans a January release.
Paris-based VOD distributor Under The Milky Way has acquired Red Zeppelin Productions' sports drama TRI, which stars Jensen Jacobs and Chris Dyer and centres on triathletes who must overcome obstacles to achieve their dreams. Jai Jamison wrote and directed.
Sundance Selects announced on Thursday from DOC NYC it has acquired US rights to Matt Tyrnauer's Citizen Jane: Battle For The City from Submarine. The film premiered at Toronto and was due to receive its US premiere on Thursday night as opening night film at DOC NYC. Sundance Selects will release Citizen Jane in 2017.
Toronto-based Boat Rocker Media has promoted Samantha Traub to COO and Michel Pratte to chief revenue officer. Following an investment by Fairfax Financial into Temple Street Productions, the latter became Boat Rocker earlier this year and houses Boat Rocker Studios, Boat Rocker Ventures, Boat Rocker Rights, Boat Rocker Brands, and Boat Rocker Animation.