As it reports its Q1 financials, Europe's largest exhibitor has revealed that it plans to open 20 new cinemas across Europe by 2020.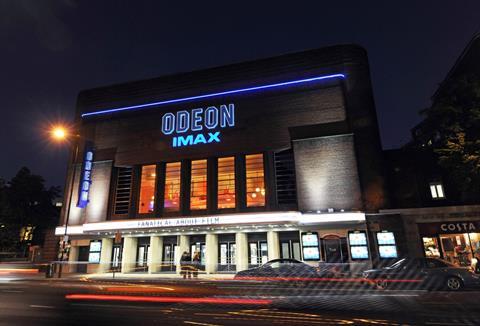 Odeon & UCI Cinemas Group, Europe's largest cinema operator, has reported strong growth in Q1 2016, building on a 2015 that saw record-breaking box office numbers across Europe.
The exhibitor reported revenue increases of 10.1% ($28.4m) year-on-year for the period, with stand-out hits including Deadpool and The Revenant bolstering takings.
Elsewhere, paid admissions were up 8.4% (2 million more admissions), above the market average growth of 6%, while EBITDA was up 21.9%.
Two territories that registered significant growth in admissions were Italy and Span.
Italy was boosted by the record-shattering performance of local comedy Quo Vado?, which recorded 10 million admissions, 7 million more than the market's best-performing film in Q1 2015 (Fifty Shades Of Grey).
In Spain, 25.9m admissions represented the strongest performance since 2011, with The Revenant, Zootopia and local romantic period drama Palm Trees In The Snow comprising the top three.
Elsewhere, the UK & Ireland was up 6.3%, while Germany bucked the upward trend with a 9% decrease in admissions.
Following the results, Odeon has revealed that it is planning to open 20 new cinemas across Europe by 2020, eight of which will be in the UK.
Earlier in 2016, Odeon & UCI previously reported a 19.4% rise in revenues year-on-year for 2015 across its European territories in its year-end financial results.
Looking forward, exhibitors are reporting strong earnings so far in Q2, which has seen the likes of The Jungle Book and Captain America: Civil War perform well, though takings are expected to be down on Q2 2015 due to factors including the early timing of Easter and the forthcoming UEFA European Championship (June 10-July 10).
With titles including Ice Age, The BFG and Finding Dory scheduled for Q3, and Fantastic Beasts And Where To Find Them and Rogue One: A Star Wars Story set for Q4, the outlook for exhibitors continues to look rosy in a year when many predicted that box office takings could stall following a bumper 2015.
Group chief exec Paul Donovan commented: "The medium term outlook for the film and cinema industries is very exciting. Some phenomenal films are scheduled from this year to 2020 and beyond, and many are already in production."