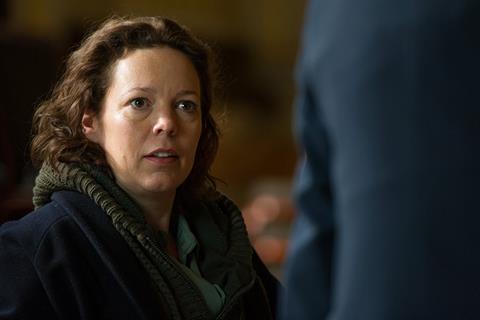 Olivia Colman is understood to have signed on to star as Queen Elizabeth II in the upcoming seasons of Netflix hit The Crown.
Claire Foy portrayed the monarch in Season One and won a Golden Globe and earned an Emmy nomination for her work. She returns for the second season that will debut on the streaming platform on December 8.
Screen understands that Colman, who played Queen Elizabeth's mother in Hyde Park On Hudson, will assume the mantle after the second season.
The first season of the show, created by Peter Morgan, chronicled the early years of Queen Elizabeth's reign after the Second World War.
It is understood the upcoming season of The Crown will focus more on Prince Charles and the backstory of Elizabeth's husband Philip.
Colman's credits include The Lobster and Tyrannosaur (pictured), while her TV shows include The Night Manager, Broadchurch, Fleabag, and her breakout role in Peep Show.