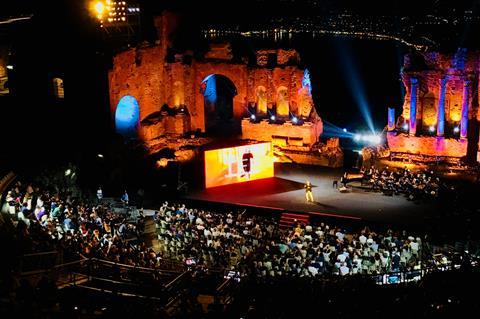 Andrzej Jakimowski's contemporary Polish drama Once Upon A Time In November won the Taormina Arte best film award at the 64th edition of the Taormina FilmFest in Sicily at the weekend.
Further key Taormina Arte awards were presented to Debra Granik's Leave No Trace for best screenplay and Filippo Piscopo and Lorena Luciano who won the best director award for It Will Be Chaos.
Leven Rambin won the Taormina Arte award for best actress for her role as an army veteran suffering from PTSD who returns home to the Ozarks to help look for her brother in the US dramatic thriller Tatterdemalion, directed by Ramaa Mosley. The Taormina Arte award for best actor was won by Alberto Mica for his role as a young pyschotherapist in Massimiliano Russo's Italian thriller Transfert.
The all-female jury was headed by producer Martha de Laurentiis, with producers Donatella Palermo, Eleonora Granata, and Adriana Chiesa Di Palma, and actor -director -producer Maria Grazia Cucinotta.
The festival spotlighted social issues including themes of human rights, feminism, bullying, and social inclusion.