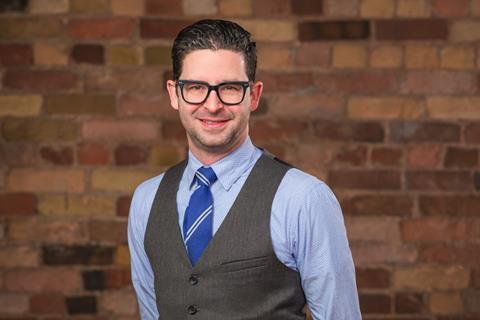 In its first major development deal in Latin America, Wattpad, the online portal for user-generated fiction that spawned the international independent hit After, has partnered with Wise Entertainment to develop Portuguese-language Wattpad stories as TV series and films for audiences in Brazil.
US and Brazil-based Wise Entertainment will draw on its talent incubator in Brazil as it partners on the initiative to find teen and YA projects for Brazilian viewers with local writers and producers.
Its Hulu series East Los High earned six Emmy nominations and was the first high school drama in the US to feature an English-speaking all-Latino cast.
Wattpad is a producer on Hulu's Emmy-nominated series Light As A Feather from author Zoe Aarsen, and produced the feature version of Anna Todd's After from Anna Todd, both of which originated on the platform. Netflix hit film The Kissing Booth also started as a Wattpad story from writer Beth Reekles.
"Wattpad is where the world's greatest emerging writers are creating life-changing stories," said Aron Levitz, head of Wattpad Studios (pictured). "Every day, we see the creativity and passion of people finding their voice and building a global audience around it. This mix is exactly why studios are coming to Wattpad to find untold stories with built-in audiences. We're thrilled to work with Wise Entertainment to bring some of Brazil's most creative storytellers to screens everywhere."
"At Wise Entertainment we are always looking for powerful stories from marginalized voices," said Mauricio Mota, co-president of Wise Entertainment. "Wattpad has a community of millions of young people who are sharing these diverse perspectives on a daily basis… We can't wait to work with them to bring exciting new stories to screens in Brazil and Brazilian stories in Portuguese to the world."
Wattpad has major deals and projects in development with partners spanning North America, Europe, and Southeast Asia, and companies like Sony Pictures Television, Viu, Mediacorp, Mediaset, eOne, Lagardere Studios, iflix, SYFY, and Huayi.