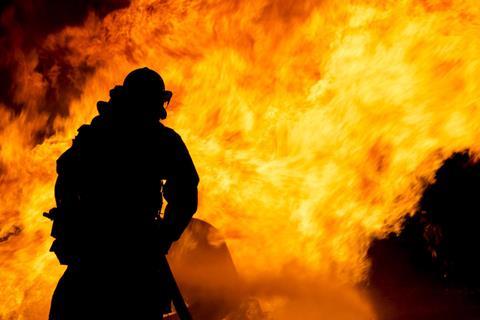 Leeding Media, independent aggregator and distributor of international films in China, has announced that it has secured exclusive theatrical distribution in China for Black Label Media's firefighter drama Only the Brave.
Lionsgate, which is handling distribution of the film in most international territories, acted as sales agent in China for US production company Black Label Media, which produced the film alongside Lorenzo di Bonaventura.
China Film Group will distribute the film in China. Leeding Media, which controls all rights exclusively in China, will oversee the local marketing campaign for Only The Brave, along with its local partners, Baian Films and Joy Pictures.
The film will be released in China on December 8.
Only the Brave is based on the true story of the Granite Mountain Hotshots, a group of elite firefighters who risk everything to protect an Arizona town from a historic wildfire. Josh Brolin, Miles Teller and Jeff Bridges star.
Leeding Media, in conjunction with its partners, has theatrically marketed 12 feature films and controls exclusive Chinese digital distribution rights to nearly 500 titles. Title include Million Dollar Baby, Whiplash, Nightcrawler, Rush, Bobby, A Single Man and Kinsey, as well as the Divergent series, and Ender's Game.
Sony Pictures Entertainment released Only The Brave on October 17 in the US, where it has earned $17.7m. The film currently stands at $21.1m worldwide.
"Our extensive experience in working with both the American and Chinese film industries provides Leeding Media the opportunity to bring a special film like Only the Brave to audiences in China." Leeding Media founder and CEO David U Lee said. "The film is about love, heroism and camaraderie, which translates into any language. We are proud to have successfully secured theatrical distribution for the drama.
Lionsgate executive vice-president of international sales and China/Asia productions and strategy Wendy Reeds said: "We're pleased to extend our longstanding relationship with David Lee and Leeding Media. Only the Brave is a powerful and inspiring film about heroism and, combined with Leeding Media's strong relationships, superb knowledge of the market, and a favorable release date, we expect the film to resonate with Chinese movie-goers."