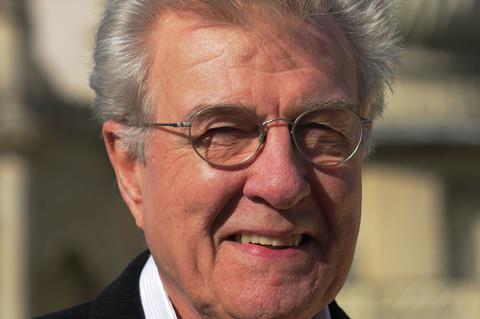 Terence Marsh, the two-time Oscar-winning production designer and art director whose credits included The Shawshank Redemption and Doctor Zhivago, has died at the age of 86 following a battle with cancer.
Across a more than 50-year career, the UK-born Marsh worked on a host of award-winning films with directors including David Lean, Sydney Pollack, John Huston, Carol Reed, Fred Zinnemann and Frank Darabont.
He won two Oscars for his work as an art director on David Lean's romantic epic Doctor Zhivago and Carol Reed's 1968 musical Oliver!, and was nominated for three Baftas.
Marsh began his career as a draughtsman at Pinewood Studios, where he honed his talents in production design. In 1960, he was hired to work as assistant art director on Lawrence Of Arabia.
After re-locating to Los Angeles in 1975, his credits included A Bridge Too Far, Spaceballs, The Hunt For Red October, and Basic Instinct. He then teamed up with Frank Darabont for The Shawshank Redemption and The Green Mile.
In a varied career, Marsh also co-wrote two features, 1984's Finders Keepers, starring a young Jim Carrey, and 1986's Haunted Honeymoon, directed by Gene Wilder.
In 2010, he was honoured with the Lifetime Achievement Award from the Art Directors Guild.
Marsh passed away on Tuesday (Jan 9). He is survived by his wife of 42 years, Sandra Marsh, and three daughters.