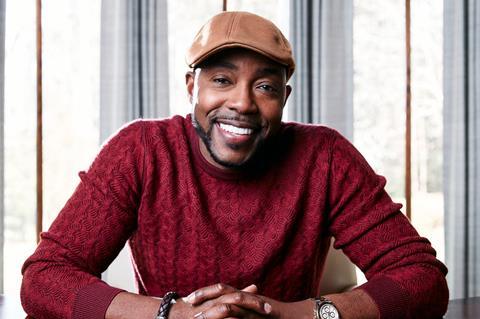 Oscars telecast producer Will Packer learned prior to the best actor award that Will Smith was about to be physically removed from the show for slapping Chris Rock and "immediately" relayed that Rock did not want that to happen.
Speaking in his first public interview since the notorious incident at the 94th Academy Awards on Sunday (March 27), Packer told Good Morning America that when his fellow show producer Shayla Cowan told him about the plan, which he had not been privy to, "I immediately went to the Academy leadership that was on site and I said, 'Chris Rock doesn't want that.' I said, 'Rock has made it clear that he does not want to make a bad situation worse.'"
Packer said after Rock came off stage from presenting the best documentary award to Questlove for Summer Of Soul he confirmed to Packer that he had been hit, yet declined to press charges when he spoke to police officers in Packer's office.
"The LAPD made it clear we will do whatever it is you want us to do and one of the options is we will go and arrest him right now," Packer said the officers told Rock.
The producer said Rock improvised every line on stage and did not deliver any pre-written jokes. "He was just immediately freestyling, but if there's anybody that you don't worry about going out in front of a live audience and riffing off the cuff it's Chris Rock – there's nobody better."
As soon as Rock joked about the shaved head of Smith's wife, Jada Pinkett Smith, and Smith Walked on stage, Packer said he was not concerned and thought the men had "something funny" planned. The reality turned out to be the opposite and Packer said his "heart dropped" when Smith returned to his seat and began yelling at Rock.
Smith apologised to the Academy in his subsequent best lead actor Oscar acceptance speech for King Richard, but not to Rock. He did apologise to the comedian the following day via Instagram – and personally to Packer – and has 15 days to present his case to the Academy ahead of a board of governors vote on April 18 to decide on disciplinary measures that could result in suspension or expulsion.
Yesterday it emerged Smith apologised in a brief Zoom call on Tuesday with Academy CEO Dawn Hudson and president David Rubin. Thus far Rock has mostly kept quiet. On opening night of his 'Ego Death World Tour' in Boston this week he said he was still processing the incident and would address it in due course.