Big screen adaptation surpasses Non-Stop's worldwide tally of $236m to become their biggest ever worldwide release.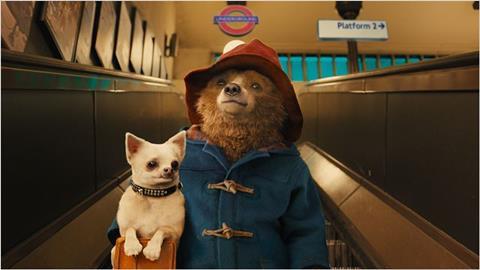 Paddington has become StudioCanal's biggest ever worldwide release.
The big screen adaptation of the marmalade-loving bear has surpassed Non-Stop's worldwide haul of $236m to stand at $241m, which includes an estimated $171m from international territories and $70m from the US, and makes it the highest grossing family title of all time released by a non-US studio.
In StudioCanal territories, the UK leads the way with just over $57m (£37m) while France and Germany will end up around 3m and 2m admissions, respectively.
Other highlights include a $7m combined total in Russia and Ukraine, a $6.3m total in Scandinavia and more than 2.4m admissions in 15 Latin American territories.
Paddington will be released in China this week on over 4,000 screens, with further releases set for Portugal (March 12), Israel (March 26), Thailand (March 28) and Japan (Jan 2016).