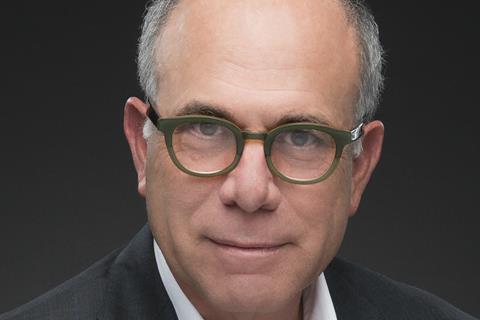 David Sameth is leaving Disney to join Paramount Pictures as president of worldwide marketing effective February 1.
Sameth currently serves as executive vice-president and head of theatrical marketing for Disney Animation Studios and Pixar where his credits since 2009 included Coco, Zootopia, Frozen, Toy Story 3, Brave, Wreck-It Ralph, Big Hero 6, and Finding Dory.
He will report to chairman and CEO Jim Gianopulos and will oversee the design, development and implementation of all marketing and advertising strategies for the studio's global theatrical releases.
"David is an incredibly talented, visionary marketer who has created some of the most iconic and successful campaigns in our industry's recent history," Gianopulos said.
"He has experience launching an array of films from big franchises to small, specialized endeavors, and everything in between. His insights, experience and reputation make him a very welcome addition to our team.
"While it is with sadness that I leave the Disney family I've come to know and love, and which has provided me with amazing opportunities and projects over the last 9 years, it is with great anticipation that I look forward to the next chapter at Paramount," Sameth said. "Exciting challenges and great things await all those there, and under Jim's leadership, I can't think of a more exciting place to be."
Prior to Disney, Sameth served as head of creative advertising at DreamWorks, where his campaigns included Gladiator, American Beauty, Shrek and Shrek 2, Saving Private Ryan, The Ring, Madagascar, Old School, Catch Me If You Can, and Anchorman.
The executive also served as second unit director on the Steven Spielberg miniseries Taken. He began his studio career at Universal Pictures, where he created the advertising campaigns for Spielberg's Jurassic Park and Schindler's List, as well as Field Of Dreams and Do the Right Thing.