The line-up has been revealed for the 2016 edition of the Polish American Film Festival.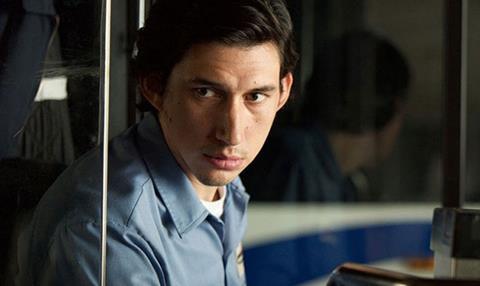 The Wroclaw American Film Festival (AFF) has revealed its 2016 line-up.
The event will be opened by Jarmusch's melodic film about a bus driver poet Paterson and will be closed by Tom Ford's dark pulp thriller Nocturnal Animals. The programme will also include Jeff Nichols' Cannes premiere Loving, Barry Jenkins' Telluride premiere Moonlight.
The 7th edition of the festival will be held in Wrocław, the European Capital of Culture 2016, October 25-30. Over 100 feature-length films will be shown at venue Kino Nowe Horyzonty, of which 58 are Polish premieres and six are European premieres.
The 2016 festival includes 13 sections and the festival repertoire is seeking to highlight ties between European and American cinema.
This year's selection also features further Cannes hits in the form of Andrea Arnold's road movie American Honey and Olivier Assayas's supernatural drama Personal Shopper, starring Kristen Stewart.
The AFF will be screening many Sundance favourites, including Swiss Army Man directed by Daniel Scheinert and Daniel Kwan starring Paul Dano and Daniel Radcliff, and Kenneth Lonergan's Manchester By The Sea, starring Cassey Affleck and Michelle Williams.
The festival has two premiere competition sections: Spectrum, which is a panorama of contemporary American cinema (14 films), and American Docs, where documentaries showing various faces of America vie for the top prize (10 films).
The audience awards will go to films competing in two categories: feature and documentary. The awards in both competitions, $10,000 and $5,000, are sponsored by BNY Mellon, while the special prize is provided by the Ale kino+ cable station (an offer to purchase broadcast rights).
This year the AFF's Indie Star Award for lifetime achievement in independent American film will go to New York avant-garde film director Jonas Mekas. This Lithuanian-American has lived in the US since the late 1940s. AFF audiences will have an opportunity to view his 2012 film Out-Takes From The Life Of A Happy Man.
The 2016 AFF includes two retrospectives that combine the films of the New and Old Worlds: 'Europeans In America' - a section showing America through the eyes of European directors, with particular focus on the American productions of Wim Wenders, and 'Orson Welles In Europe', which is a selection of European-produced films by Welles.
The complete festival program with the screening calendar and film synopses is available at www.americanfilmfestival.pl.