Producer Saïd Ben Saïd announces production of Blessed Virgin on twitter.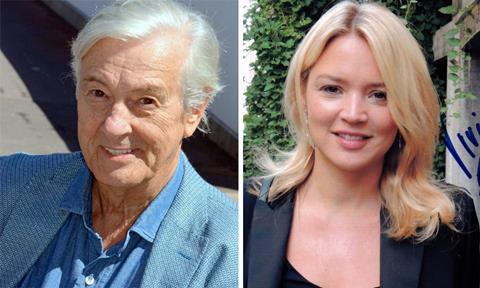 Paul Verhoeven is gearing-up to shoot his second French-language production Blessed Virgin (Sainte Vierge), an adaption of Judith C. Brown's academic work Immodest Acts: The Life Of A Lesbian Nun In Renaissance Italy.
Paris-based producer Said Ben Said, who previously collaborated with Verhoeven on Isabelle Huppert-starrer Elle, confirmed the production via twitter on Tuesday evening.
SBS confirmed the news on Wednesday but had no further details to add.
Belgian actress Virginie Efira – who played a devout Catholic wife in Verhoeven's last film Elle – has signed to play the central role of controversial 17th century abbess Benedetta Carlini.
Having entered a convent in the Tuscan town of Pescia as a child, Carlini rose-up the ranks, propelled by her claims of a series of lurid mystic visions and the appearance of stigmata on her body.
But she was later ostracised by the church after an investigation discredited her claims as a sham and uncovered evidence of affairs with other nuns in the convent. There has been much academic debate over the true reasons for her downfall.
Verhoeven's long-time collaborator Gerard Soeteman – who has co-written several screenplays with the director, from Turkish Delight to Black Book – has adapted Brown's academic work to the big screen.
SBS Distribution will be kicking off sales on the feature at Cannes.