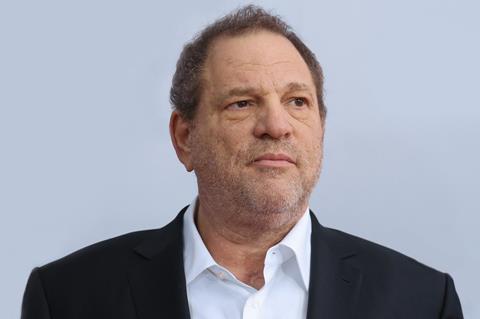 The Producers Guild Of America (PGA) has voted "unanimously" on a lifetime ban for disgraced former mogul Harvey Weinstein.
The body announced the decision on Monday after voting two weeks ago to expel Weinstein in the wake of an avalanche of allegations of rape, sexual assault and sexual harassment by a multitude of women.
On that occasion Weinstein was to be given a chance to appeal the first decision but chose to resign his membership instead.
"As was recently reported, the Producers Guild's National Board of Directors voted unanimously to initiate proceedings to terminate the membership of Harvey Weinstein," the guild said on Monday.
"The PGA Constitution requires that members be given 15 days' notice before disciplinary action is taken. The Guild has received notice that rather than addressing the Guild's charges, Mr. Weinstein elected to resign his membership in the Producers Guild.
"In light of Mr. Weinstein's widely reported behavior – with new reports continuing to surface even now – the Producers Guild's National Board has voted unanimously to enact a lifetime ban on Mr. Weinstein, permanently barring him from PGA membership.
"This unprecedented step is a reflection of the seriousness with which the Guild regards the numerous reports of Mr. Weinstein's decades of reprehensible conduct. Sexual harassment can no longer be tolerated in our industry or within the ranks of Producers Guild membership.
"As stated previously, the PGA's Officers and National Board of Directors have created the Anti-Sexual Harassment Task Force specifically charged with researching and proposing substantive and effective solutions to combat sexual harassment in the entertainment industry."
Weinstein is under investigation by police in New York, Los Angeles and London, and has been banned from the Academy, suspended from Bafta, and is in the process of being expelled from the Directors Guild Of America.
He denies "unequivocally" any claim of non-consensual sex.