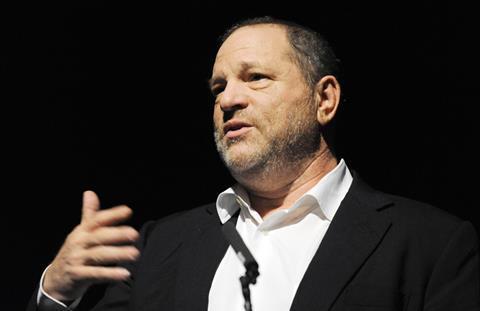 The board of directors of the Producers Guild Of America (PGA) has convened an emergency meeting on Saturday to discuss whether and how to proceed with disciplinary action against Harvey Weinstein.

The move comes in the wake of the torrent of allegations and statements by women following bombshell articles in The New York Times and The New Yorker within the past week citing multiple allegations of rape, sexual assault and sexual harassment.
Screen understands the PGA board will also address measures it can take to educate members and the industry on broader issue of workplace misconduct.
Meanwhile, the future The Weinstein Company has again come under the spotlight as sources questioned how much longer company heads Bob Weinstein and David Glasser could keep the enterprise alive before ties with talent agencies begin to sour more than they already have and the flow of projects dries up.
In other developments, Emma Thompson told the BBC's Newsnight programme she had not known of any incidents involving Weinstein, adding, "But they don't surprise me at all and they're endemic to the system anyway."
Thompson continued: "What I find extraordinary is that this man is at the top of a very particular iceberg… I don't think you can describe him as a sex addict – he's a predator. But what he is, as it were, is at the top of a ladder, a system of harassment and belittling and bullying and interference and what my mother would have referred to in the olden days as 'pestering'.
"This has been part of our world – women's world – since time immemorial, and what we need to start talking about is the crisis in masculinity, the crisis of extreme masculinity, which is this sort of behaviour, and the fact that it is not only [regarded by such men as] OK but also represented by the most powerful man in the world at the moment."
Asked if she thought there were other men like Weinstein in the entertainment world, Thompson said, "Many… maybe not to that degree. Do they have to all be as bad as him to make it count? Does it only count if you've done it loads and loads and loads of women, or does it only count if you've done it to one woman once. I think the latter."
Kate Beckinsale said on Instagram in Thursday how she refused Weinstein's advances, first as a 17-year-old and then on a number of subsequent occasions, which she believes "undoubtedly" harmed her career.