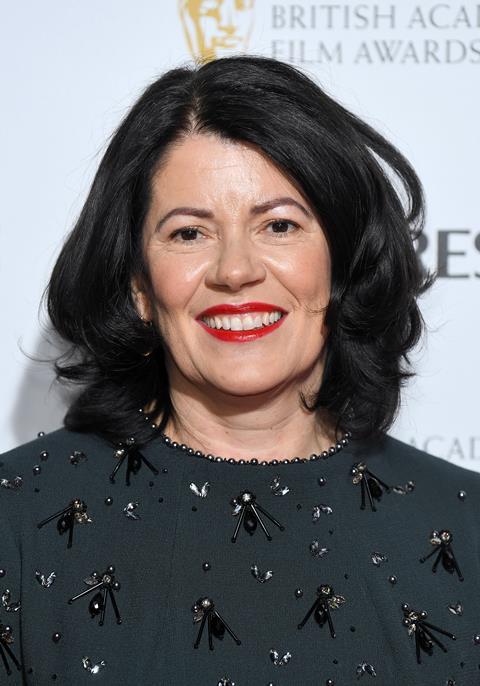 Bafta has named Neal Street Productions co-founder Pippa Harris as its vice president for television, taking over from former director general of the BBC Greg Dyke, who served from 2016-21.
Harris has been closely involved with Bafta for over 10 years. She joined the board of trustees as deputy chair of the film committee in 2011 and was made chair of the film committee in 2015, and chair of the academy in 2018.
She has supported Bafta's programme of learning and new talent initiatives including the Bafta Scholarships programme, Bafta Breakthrough and Bafta Elevate. Harris also chaired Bafta's recent taskforce examining sexual harassment and bullying in the industry and sits on the Bafta albert board.
The producer started Neal Street Productions in 2003 alongside Sam Mendes and Caro Newling. Her producer credits include 1917 and Starter For 10, and she is currently producing Empire Of Light starring Olivia Colman and Michael Ward. In television, she has executive produced BBC series Call The Midwife and The Hollow Crown, and was previously head of drama commissioning for the BBC.
Harris is one of three vice presidents who Bafta can appoint, with one in each of the three sectors of film, games and television. The vice presidents can serve for up to six years. Barbara Broccoli is vice president for film, and David Gardner is vice president for games.
Former vice presidents for television include Michael Grade (2004-2010) and Sophie Turner Laing (2010-2015).