France is losing the piracy battle, suggests report.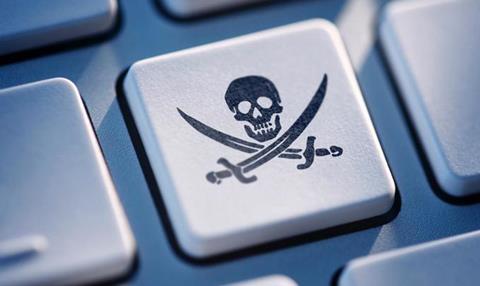 The pirating of audiovisual content cost France an estimated €1.35b ($1.42b) in lost tax revenue and earnings in 2016, according to a new study by the French branch of global consultancy and accountancy group EY.
An estimated 13 million people accessed pirated audiovisual content in France last year, equivalent to 27% of France's 48 million internet users, the report published on Feb 22 revealed.
"The pirating of audiovisual content in France represents a significant economic and social cost – to the state, creatives, distributors and employees – and is not going down in spite of efforts to develop a legal offering," it noted.
"This underlines the need to re-enforce the support for the fight against piracy. The government also needs to play its role, in collaboration with international authorities, for it to be effective."
Breakdown
Breaking down the €1.35bn loss, the study estimated that audiovisual piracy cost the French state €430m in tax and social charges receipts; creators and rights-holders €265m in lost earnings; €330m in lost investments by audiovisual groups and another €265m in earnings for distributors and marketing companies.
The study also suggested that earnings lost to piracy resulted in 2,000 less jobs in the audiovisual sector with an estimated combined salary worth €60m.
Biggest losers
DVD, VoD and pay-TV release windows suffered the most financial losses from piracy, but free-to-air TV and theatrical box office were also impacted, noted the report.
It suggested that VoD earnings lost due to piracy stood at €180m, equivalent to 78% of the €240m turnover generated by legal offerings.
For the theatrical release window, EY study estimated that piracy had shaved €50m off the total €1.33bn box office in 2016, or roughly 4% of the gross.
"The theatrical release window remains relatively untouched thanks to the 'theatrical experience' and the lack of quality illegal content," noted the report.
But to put the overall figure of €1.35bn into another context, it outstrips the average annual investment in French film production, which came in at €1.2bn in 2015, €799m in 2014 and €1.02bn in 2013.
Industry frustration
The report comes amid growing frustration within parts of France's film and TV industries over the country's poor track record in clamping down on piracy.
Some point the finger at the country's controversial HADOPI anti-piracy authority – introduced in 2009 to enforce copyright law on the internet. The authority which takes a "graduated" approach has had a mixed track record, especially after its power to suspend internet access for repeat offenders was withdrawn in 2013.
According to figures released by the body mid-February, it sent eight million emails to suspected offenders from October 2010 to October 2016 and another 730,000 registered follow-up letters. Some 1,306 cases ended up in the courts resulting in 99 convictions to date.
Some film and TV professionals say France's strict media chronology laws — stipulating a four-month gap between a theatrical and VoD release and 36-month SVoD delay — are to blame for consumers looking beyond legal offerings.
"The CNC and the Ministry of Culture aren't interested in fighting piracy," says Wild Bunch co-chief Vincent Maraval.
"They prefer instead to sacrifice rights-holders by giving youngsters free access on the web to cinema that we're financing. Fighting piracy would mean withdrawing this right, given to youngsters by the government when it abandoned the fight against piracy."
"In return to calm down the anger in the industry, the government gives the big cinema groups an anachronistic protection which stops the development of new players like Netflix and Amazon. We're the only market in the world where the rights-holders don't have any rights, above all when it comes to deciding when and how to exploit their rights."
Solutions
The EY study suggested a combined approach to fighting piracy including blocking access to illegal sites, removing pirate domains from search engines; encouraging companies not to advertise on pirate sites, reinforcing legislation and raising awareness amongst consumers of the impact of not paying for content.
The EY study based on data collected by audience monitoring Médiamétrie/NetRating group, using software monitoring the internet usage of 20,000 French households.
This was combined with a questionnaire to 3,000 confirmed consumers of pirated content, asking whether they would be willing to purchase content legally in the absence of illegal offerings and at what price point.