Catalyst Global Media to produce Owen Sheers' critically applauded verse drama and stage play.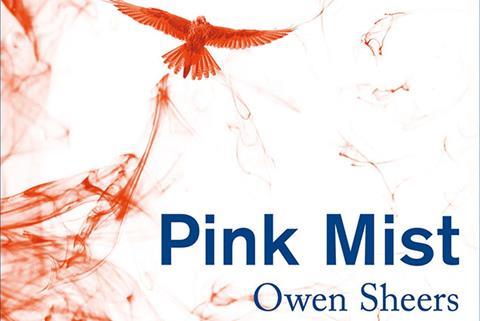 London-based film and TV production company Catalyst Global Media has boarded Owen Sheers' verse-drama Pink Mist.
The text, which was named Wales Book of the Year in 2014, was also adapted for the stage and performed at The Bristol Old Vic and the Bush Theatre in London, subseuqently being named one of the Top 10 plays of 2015 by The Guardian and Observer.
The story focuses on three young soldiers who leave Bristol to fight in Afghanistan and return home to the women in their lives (a mother, a wife, a girlfriend) suffering the trauma and psychological after-effects of their experiences on the battlefield.
Catalyst Global Media was launched in 2015 by former Matador Pictures producer Charlotte Walls.
Walls commented on the Pink Mist news: "Great films always start with great material, and we know we have this with Pink Mist. Telling the powerful story of'Pink Mist through a cinematic lens will allow audiences to connect, envelop and react in ways they had not before and this is very attractive to us as creative storytellers."
Catalyst is also invovled in Ghost Stories, a supernatural thriller starring Martin Freeman, Paul Whitehouse and Alex Lawther which is adapted from Jeremy Dyson's stage play.
Further titles on the company's slate include British comedy Finding Your Feet, starring Imelda Staunton, Timothy Spall, Celia Imrie and Joanna Lumley, as well as black comedy The Hype, which is the first film to be produced as part of Catalyst's multi-year, multi-picture partnership with Warner Music.
The company has also partnered with John Woo (Face/Off) to produce a new neo-noir crime TV series titled Cognition, and has executive produced the upcoming Peter & Wendy series, written by screenwriter Adrian Hodges (My Week With Marilyn) and based on the novel Peter Pan by J.M Barrie. It stars Stanley Tucci and Paloma Faith in leading roles.