EXCLUSIVE: Home entertainment distributor will release the modern western, which features Kris Kristofferson and Beau Bridges.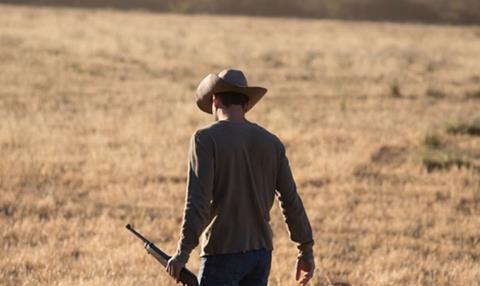 London-based Precision Pictures has inked a deal with sales agent Starline Entertainment for Sean McGinly's Texas-set, modern-day western Lawless Range.
Starring Austin Nichols (The Walking Dead) and Patrick John Flueger (Chicago Fire) alongside veterans Kris Kristofferson and Beau Bridges, the thriller focuses on two brothers who find themselves facing off against a dangerous group of criminals.
The Great Buck Howard's McGinly directed the film from an Adair Cole script. Heath Ryan produced for his LA-based outfit Pace Pictures. Beau Bridges exec produced.
Home entertainment label Precision Pictures, launched in December 2015 by UK distributor Signature Entertainment, is planning a Q1 2017 release for the film.
Starline's director of worldwide distribution Julie Delaney commented: "We are absolutely delighted to see Signature's Precision Pictures lassoing UK rights for Lawless Range; it's a great team and wonderful to know Sean McGinly's excellent thriller is in such good hands."
Precision's product manager Katie Hart added: "Precision Pictures are looking forward to bringing Lawless Range to the UK market and we are delighted to be working with the team at Starline."