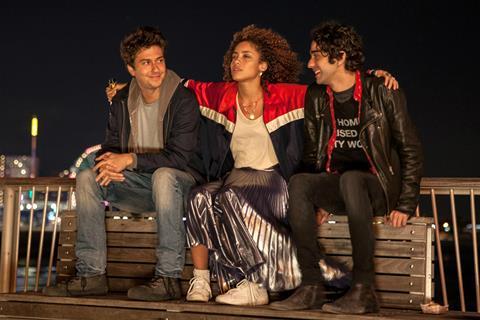 Los Angeles-based Premiere Entertainment Group (PEG) has acquired international rights to the love triangle comedy Stella's Last Weekend and worldwide rights to British rom-com Boogie Man heading into AFM
Stella's Last Weekend (pictured) stars real-life siblings Nat Wolff and Alex Wolff in their first screen appearance together since Nickelodeon's The Naked Brothers Band series. Paulina Singer, Nick Sandow, and Polly Draper, The Naked Brothers Band show creator and mother to the Wolff brothers, round out the cast.
Draper also wrote and directed Stella's Last Weekend, which STELLA'S LAST WEEKEND follows Jack (Nat Wolff) as he returns home to Queens for the weekend to celebrate ailing family dog Stella's final days, and realises that his brother Oliver (Alex Wolff) is dating the girl (Singer) who previously dumped him.
Ken H. Keller and Caron Rudner of Related Pictures produced the film alongside Draper.
"It was a complete family project — my dog, my husband [composer Michael Wolff], my sons, and me," says Draper. "So if you don't like our family, do not see this movie."
Paladin and The Orchard released the film in select US theatres on October 12. PEG President and CEO Elias Axume and Carlos Rincon, vice-president of acquisitions, negotiated the deal with CAA.
PEG has also acquired worldwide rights to British rom-com Boogie Man starring Kush Khanna, Amy Jackson, Aston Merrygold, and Jerry-Jane Pears. The story centers on a teenager who falls for a model he met at a 1970s-themed event in London.
Andrew Morahan directs from the screenplay he co-wrote with Simon Olivier. Scott Millaney produces.