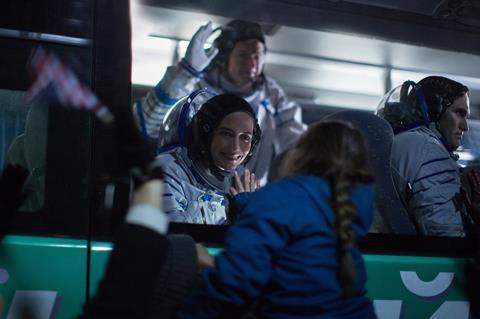 International feature film Oscar submissions The Traitor from Italy's Marco Bellocchio and Antigone from Canada's Sophie Deraspe will join Alice Winocour's Proxima and Alex Gibney's Citizen K at AFI FEST in the world cinema and documentary selections, announced on Tuesday (15).
World cinema entries include Academy Award submissions Corpus Christi from Poland, Sweden's And Then We Danced, and Romania's The Whistlers, playing alongside the Los Angeles premiere of Terrence Malik's A Hidden Life.
Documentary entries include Alex Gibney's Citizen K, Barbara Kopple's Desert One, Dror Moreh's The Gatekeepers follow-up The Human Factor, and Oliver Sacks: His Own Life from Ric Burns.
WORLD CINEMA
And Then We Danced (Georgia-Sweden-France), Levan Akin
Antigone (Canada), Sophie Deraspe
Bacurau (Brazil-France), Juliano Dornelles, Kleber Mendonça Filho
Balloon (Qi Qiu, China), Pema Tseden
Corpus Christi (Boże Ciało, Poland), Jan Komasa
Deerskin (France), Quentin Dupieux
A Hidden Life (USA-Germany), Terrence Malick
I Was At Home, But… (Ich War Zuhause, Aber…, Germany-Serbia), Angela Schanelec
Liberté (France, Portugal, Spain), Albert Serra
Proxima (France, Germany), Alice Winocour
The Sleepwalkers (Los Sonámbulos, Argentina-Uruguay), Paula Hernández
Son-Mother (Pesar-Madar, Iran), Mahnaz Mohammadi
To The Ends Of The Earth (Japan, Uzbekistan, Qatar), Kiyoshi Kurosawa
The Traitor (Italy), Marco Bellocchio
The Truth (France-Japan), Hirokazu Kore-eda
The Whistlers (Romania-France-Germany), Corneliu Porumboiu.
DOCUMENTARY
Bikram: Yogi, Guru, Predator (USA), Eva Orner
Chez Jolie Coiffure (Belgium), Rosine Mbakam
Citizen K (USA), Alex Gibney
Desert One (USA), Barbara Kopple
The Human Factor (UK-Israel), Dror Moreh
I Am Not Alone (Armenia), Garin Hovannisian
Oliver Sacks: His Own Life (USA), Ric Burns
Present.Perfect. (Wan Mei Xian Zai Shi, USA, Hong Kong), Shengze Zhu
Ready For War (USA), Andrew Renzi
Searching Eva (Germany-Serbia), Pia Hellenthal
South Oxford, All Iowa Lawn Tennis Club, Maravilla, Serve (USA), Darius Clark Monroe.
As previously announced, the festival will open with the world premiere of Melina Matsoukas's Queen & Slim and close with the world premiere of George Nolfi's The Banker. Clint Eastwood's Richard Jewell will receive its world premiere at AFI FEST on November 21.
The festival runs from November 14-21 and brass will announced the full line-up and schedule later this month.