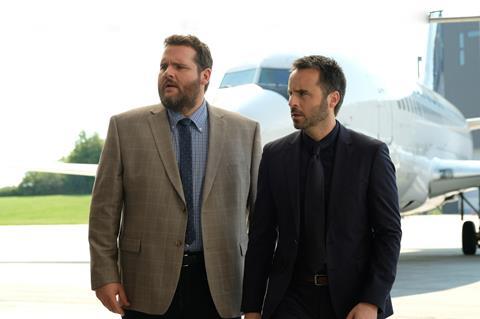 After a year in which Quebec films saw their share of Canadian box office dollars decline, French-language comedy Menteur (Compulsive Liar) has bucked the trend and taken more than $3.8m (CAD $5m) after five weeks in Canadian cinemas.
According to distributor Les Films Séville, the film's five-day opening gross of $903,000 (CAD $1.2m), from around 100 screens, was the best opening for a Quebec film in Canada since the release of action comedy De père en flic (Father and Guns) in 2009.
Les Films Séville (owned by Entertainment One) reports that Menteur now ranks as the thirteenth-highest grossing Quebec film of all time.
Louis-José Houde (also from De père en flic) and Antoine Bertrand star in the comedy about pathological liar who wakes up one day to find himself and his twin brother living in a parallel universe where all his lies become reality.
Both Menteur and De père en flic, which eventually amassed $10.6m (CAD $14.1m) in Canada, were directed and co-written by Émile Gaudreault and produced by Denise Robert and her Cinémaginaire company. Gaudreault is also a producer on Menteur and Films du Lac produced with Cinémaginaire.
Gaudreault and Robert have collaborated on seven other films and Robert herself has produced 22 films that have taken more than CAD $1m ($750,000) at the Quebec box office. Her other credits include Denys Arcand's The Barbarian Invasion and The Fall of the American Empire, Luc Dionne's Omertà and Aurore, Charles Binamé's The Rocket and Yan England's 1:54.
According to the province of Quebec's Institut de la statistique, Quebec films accounted for 9.2% of all Canadian cinema admissions in 2018, down from the 13.3% for 2017 but higher than the 8.8% averge for the past five years. Last year's 1.8m admissions total for Quebec films and $10m (CAD $13.3m) revenue total were both down 32% from 2017.