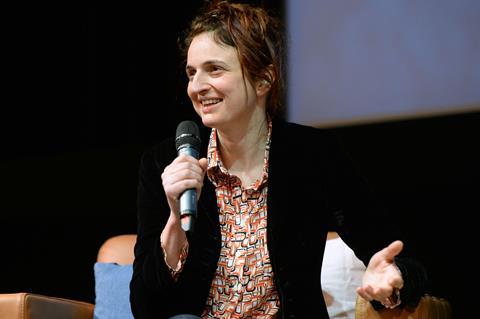 New films from Roman Polanski and Alice Rohrwacher headline Rai Cinema's upcoming production slate.
Polanski's The Palace is being written by Jerzy Skolimowski (director of Golden Bear winner Le Départ and Deep End) and is about a hotel in Switzerland on New Year's Eve 1999, blending stories of guests and staff. It is being produced by Italy's Eliseo Entertainment, which co-produced Polanski's last film, An Officer And A Spy, with Rai Cinema. No further details have yet been revealed.
Rohrwacher's La Chimera will shoot in Tuscany and is about a group of archaeologists and the black market of historical artifacts. Tempesta Film is producing with Rai Cinema.
Further films on the slate include Susanna Nicchiarelli's Chiara, the story of Saint Chiara of Assisi. It will be the third in the Italian filmmaker's trilogy telling the real-life stories of significant women following Nico, 1988 and Miss Marx. The film is being produced by Vivo Film together with Rai Cinema.
Pietro Marcello, whose last film was Martin Eden, is developing L'Envoi with Rai Cinema. It is an adaptation of I Promessi Sposi (The Betrothed), the 1840 novel by Alessandro Manzoni. IBC movie and Avventurosa are producing with Rai Cinema.
In response to a question about working with the controversial Roman Polanski, Rai Cinema general director Paolo Del Brocco said: "His last movie was awarded in Venice. We are all free to have our opinion on Roman Polanski and judge him. At Rai Cinema we care about films, that's our job. We don't care about personal history."