EXCLUSIVE: Chinese buyer Apollo are hungry for European movies.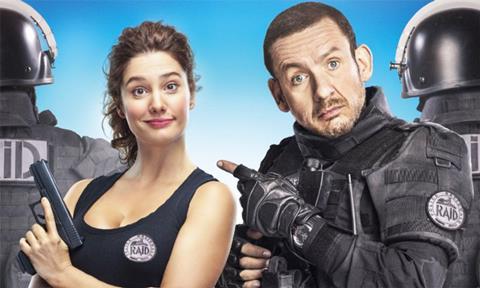 Beijing and LA-based distributor Red Apollo Group is lining up a Chinese theatrical release for French action comedy Raid: Special Unit (Raid Dingue), starring Dany Boon, at the end of August, 2017.
The company has secured a non revenue-sharing quota slot for the recent French hit, which Pathe is handling internationally.
The film played at the Beijing International Film Festival last month with Boon and his co-star Alice Pol in attendance. Red Apollo is also in talks with Boon about Chinese co-productions.
While Red Apollo has focused on digital distribution in recent years, Raid: Special Unit kicks off a drive to increase its slate of Chinese theatrical releases to around three to four titles a year.
The company is also hoping to secure a quota slot for SND's Family Heist (Mes Tresors), starring Jean Reno, before the end of 2017.
"We believe French comedies have a lot of potential. We're also encouraged by the success of Indian film Dangal in China, as it shows that Chinese audiences respond to uplifting stories, wherever they are from," said Red Apollo CEO Rick Zhang.
The company also recently acquired Norwegian historical drama The King's Choice, The Infiltrator starring Bryan Cranston and Florence Foster Jenkins, which it is licensing to the VIP subscription services of Chinese streaming platforms.