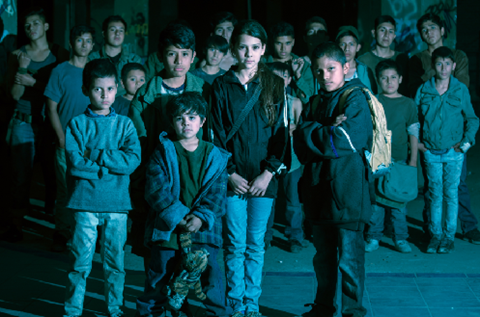 Toronto-based Raven Banner has picked up international sales rights to the dark fairy tale Tigers Are Not Afraid (Vuelven) and has introduced to buyers in TIFF.
Issa Lopez wrote and directed the film, which takes place against the backdrop of the Mexican drug war and stars Paola Lara as Estrella, a 10-year-old girl granted three wishes shortly after her mother disappears.
Estrella's first wish brings unexpected results when finds herself on the streets and must form an alliance with gang of orphaned boys.
The film has won several awards and was nominated for 10 Ariel Awards including best director. Paradigm represents English-speaking territory rights.
"Issa Lopez has delivered a masterclass in genre filmmaking," said Raven Banner's Michael Paszt. "Not only has she announced herself as filmmaker to watch in Mexico but on the world's stage as well."
"Tigers Are Not Afraid is a dark, stunning fairytale told from the magical point of view of incredibly brave and unusual children," added Raven Banner's Annick Mahnert.
Paszt, Mahnert and James Fler negotiated the deal with producers Marco Polo Constandse of Filmadora Nacional, Sofia Legarreta of Videocine, and Lopez.
"Annick Mahnert championed this film from the beginning and was absolutely key in getting the film the kind of support and love it has received," said Lopez.
"Michael Paszt and Annick flying the Raven Banner [flag], with its unique brand of taste for international genre gems, are a dream match for our project. We are very happy to have them in charge of getting it onto screens everywhere in the world."