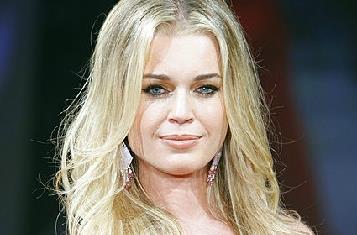 Toronto-based Double Dutch International will launch international sales at AFM next week on the horror comedy Satanic Panic starring Rebecca Romijn.
Production is underway in Dallas, Texas, on the film about a pizza delivery girl who must fight for her life when her last order of the night leads her to a satanic society in need of a virgin sacrifice.
Romijn leads the satanists, while newcomer Hayley Griffith plays the delivery girl. Rounding out the cast are Ruby Modine, Arden Myrin, Jerry O'Connell, AJ Bowen, Jordan Ladd, Jeff Daniel Phillips, Hannah Stocking, Michael Polish, Whitney Moore, and Skeeta Jenkins.
Satanic Panic marks the second feature from director Chelsea Stardust Peters, working from a screenplay by Grady Hendrix based on a story by Hendrix and Ted Geoghegan.
Media Finance Capital fully financed the film, and Cinestate's Dallas Sonnier and Amanda Presmyk are producing for Fangoria, with Aperture Entertainment's Adam Goldworm. Fangoria editor-in-chief Phil Nobile Jr. serves as executive producer with Danielle Cox, Adam Donaghey, and Media Finance Capital's David Gilbery and Charles Dorfman.
"For genre fans, this film has it all," said DDI CEO Jason Möring. "It boasts a strong cast, the iconic Fangoria brand, and a talented young female director who I think we'll be hearing a lot more of. It's all kinds of crazy fun."
DDI's AFM 2018 line-up includes Sometimes, Always, Never starring Bill Nighy and Sam Riley; Think Like A Dog with Megan Fox and Josh Duhamel; Becoming with Toby Kebbell and Penelope Mitchell; A Violent Separation starring Brenton Thwaites, Claire Holt, Ben Robson, and Alycia Debnam-Carey; Scary Show; and The Cleansing Hour.