Closing instalment of zombie horror series to open 47th edition of genre film festival.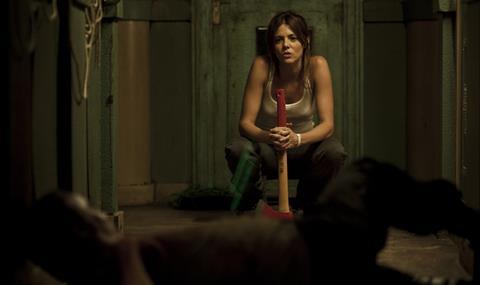 Jaume Balagueró's [REC]4 Apocalypse will open this year's Sitges Film Festival which runs Oct 3-12.
The final instalment of the zombie horror franchise, which sees Manuela Velasco reprise her role as reporter Ángela Vidal, is currently in post-production and screens at the festival ahead of its Spanish release on Oct 31.
It was filmed in Barcelona, Terrassa, Gijón and the Canary Islands over seven weeks and was produced by Julio Fernández for Filmax, with the participation of TVE, Canal+ and in collaboration with TV3.
The 47th edition of Sitges will also screen another anticipated Catalan production in its Official Selection in the form Sergio Caballero's second feature La Distancia.
Centring on an introverted peasant from Crimea who goes to work in the Siberian coal mines where he becomes the owner of a power station, the film was produced by Advanced Music, Sònar Festival and Arcadia Motion Pictures
Lee Sujin's Han Gong-ju will open the festival's Noves Visions category.
This year's edition will also see a new category dedicated to the emerging fantastic cinema produced in Latin America.
Blood Window will bring together Latin American films selected in the festival's different categories and will see an international jury present the award for best Latin American fantastic genre production.
Sitges is supported by Sitges Town Hall, the Catalonian Generalitat Department of Culture's Catalan Institute of Cultural Companies, the Ministry of Education, Culture and Sport's Institute of Film Making and Audiovisual Arts and the Barcelona City Council.
For more information on the festival, visit its official website.