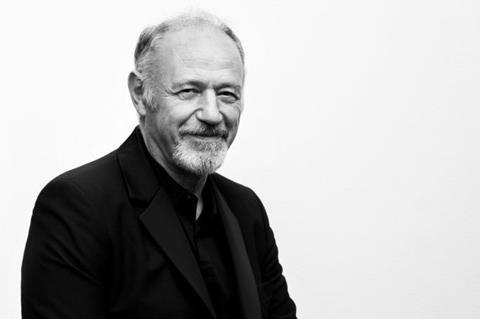 Red Sea International Film Festival artistic director Edouard Waintrop has cancelled his attendance of the festival due to health reasons.
Waintrop was to have flown out of Paris to Jeddah on Sunday for the inaugural edition of Saudi Arabia's first international film festival (December 6-15) but cancelled his flight.
Contacted by Screen, Waintrop said he had fallen ill over the weekend and had been advised by his doctor to stop working for a week.
"I am very sad to not get back to Jeddah," said Waintrop.
Waintrop was appointed RSIFF artistic director in June, taking over from Saudi filmmaker Mahmoud Sabbagh, who had readied the first attempt at an inaugural edition in 2020, which was cancelled due to the Covid-19 pandemic.
Former Cannes Directors' Fortnight artistic director Waintrop worked closely with the existing programming team, comprising Antoine Khalife as head of Arab and classic films, and programme manager Mohyee Qari to build this year's inaugural selection.
He spent around two months on-and-off from mid-July to mid-October in Jeddah, helping to prepare the festival and also meeting key figures in Saudi Arabia's nascent film industry.
Talking to Screen ahead of the festival, Waintrop said he had focused on building a programme made up arthouse films that are not yet readily available in cinemas.
"My goal is simple: in a country where cinema was banned for 35 years, I want to show the sort of arthouse films that aren't being distributed here yet – films that talk about politics, everyday life, relations between men and women, violence, films that will spark conversations and debate," he said.
Waintrop, who has recently embarked on a new book project, is not expected to return to the festival.
Screen has contacted the festival for comment.