The biggest exhibitor chain in the US this week responded to the spate of deadly gun attacks inside US cinemas.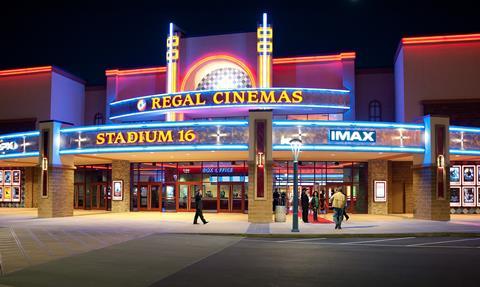 In a paragraph on the corporate website under a section titled 'Admittance Procedures', the company wrote: "Security issues have become a daily part of our lives in America. Regal Entertainment Group wants our customers and staff to feel comfortable and safe when visiting or working in our theatres."
It went on to say "backpacks and bags of any kind" are to be subject to inspection before the carrier is admitted to the cinema.
The company added: "We acknowledge that this procedure can cause some inconvenience and that it is not without flaws, but hope these are minor in comparison to increased safety."
Last month a man entered a theatre in Louisiana during a screening of Trainwreck and killed two people before apparently shooting himself dead.
A week later a man was killed by police after he deployed pepper spray during a show of Mad Max: Fury Road in Tennessee.
James Holmes was recently sentenced to life for killing 12 and injuring a further 70 theatre-goers three years ago during a screening of The Dark Knight Rises in Colorado.