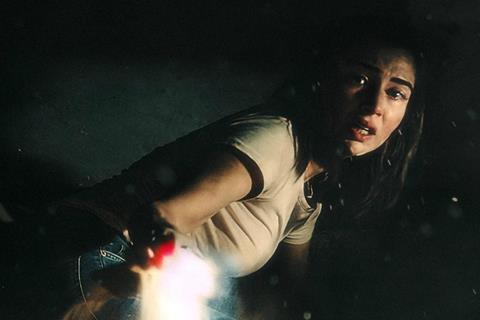 Rikke Ennis' REinvent Studios has boarded sales rights to Swedish horror The Other Side and will start pre-sales at Berlin's European Film Market (Feb 20-28).
A first look at the film will be offered on Friday (Jan 31) at the Works In Progress presentations at Goteborg's Nordic Film Market.
NonStop Entertainment will release in Scandinavia and the Baltics, with the Swedish premiere set for Halloween 2020.
It marks the feature debut of co-directors Tord Danielsson and Oskar Mellander.
The story follows a family of three who move into a small-town duplex and begin to hear mysterious noises from a supposedly uninhabited part of the house. The cast features Dilan Gwyn (Love Me) and Linus Wahlgren (Blue Eyes).
Gila Bergqvist Ulfung, producer at Breidablick Films, said: "We want to go beyond what has been expected of Swedish horror movies before."
Jakob Abrahamsson, CEO NonStop Entertainment, added: "Genre film is a worldwide phenomena with diehard fans and finally Sweden is upping its game. We're proud to be a part of that."
The film is financed by the Swedish Film Institute and SVT and co-produced by Gotland's Film Fund and NonStop Entertainment.