EXCLUSIVE: Metrodome International inks deal on gangster doc.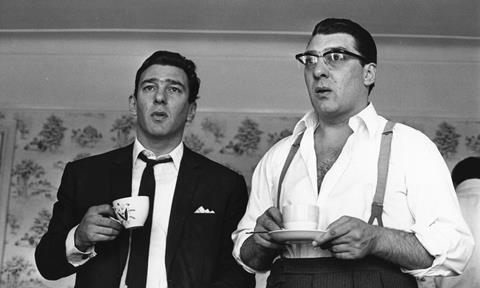 US home entertainment distributor Revolver US has picked up all rights to completed Kray brothers documentary The Krays: Kill Order from Metrodome International.
The documentary about the infamous British gangland twins includes contributions from Kray contemporaries including Freddie Foreman, Frankie Fraser, Eddie Richardson, Albert Donoghue, Lenny Hamilton, Billy Frost, Jimmy Tippett Snr., Albert Chapman, Toby Von Judge, Maureen Flanagan and Bernard O'Mahoney as well as some never heard before audio recordings of Reggie Kray.
Christopher Matthews directs, Revelation Films produces.
Jezz Vernon, Metrodome International MD, said: "With the Krays biopic Legend approaching £18m at the UK box office, interest in the twins has never been greater than now. We're looking forward to working with Revolver to bring this powerful documentary to the US market."
Seb Marciano, president of Revolver Entertainment, added: "With Legend getting a significant stateside release here on November 20 through Universal Pictures, Revolver Entertainment is now well placed to capitalise on the US interest in the Kray Twins.
"We hope that everyone who goes out to watch the Tom Hardy movie will also take the time to watch Kill Order when they get home and learn about more shocking revelations from the brothers contemporaries.
"We look forward to working with our old friends at Metrodome in bringing this broadcast quality documentary to an American audience."
Metrodome International will continue to sell the project at the upcoming AFM (Nov 4-11) in Santa Monica.