EXCLUSIVE: Film Sharks scores sales on redemption feature.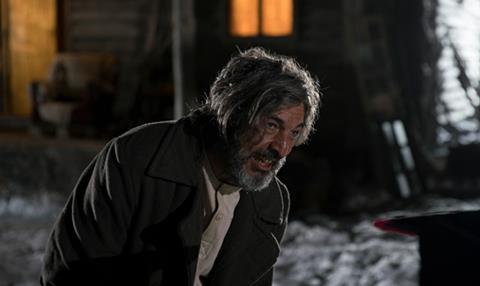 Black Snow (Nieve Negra), the thriller starring Argentinian superstar Ricardo Darin who is in official selection at Cannes Film Festival with The Summit (El Cordillera), has sparked a flurry of multi-platform transactions for Film Sharks including a global streaming deal with Netflix.
Fabian Bielinsky protégé Martin Hodara's film has also gone to DirecTV for Latin American TVoD rights, and as previously announced will open theatrically in Spain through A Contracorriente, and Italy via Movies Inspired.
Paris Films will distribute in Brazil, and Seven Films in Greece. Buena Vista International reported more than 750,000 admissions in South America.
Talks are ongoing for theatrical deals in the UK, Australia, Germany and Scandinavia on the story of a man living in self-imposed exile in Patagonia years after he was accused of killing his brother.
Old rivalries are reignited when he is visited by another brother and his wife with a land sale proposal. Leonardo Sbaraglia from Wild Tales and Laia Costa also star.
Pablo Bossi of Nine Queens fame produces with Gloriamundi, Pampa Films, Amiguetes Entertainment, A Contracorrriente Films, and DirecTV in association with Antena 3 and Telefe.