Amazon Studios lands awards season slot, will release theatrically in November.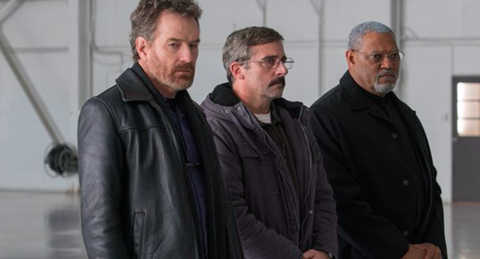 In an unusually early announcement, top brass at the Film Society Of Lincoln Center have selected Richard Linklater's Last Flag Flying to open the 55th New York Film Festival.
The film will receive its world premiere on September 28 and marks another coup for the streaming giants after Netflix's 13th opened the festival last year. Amazon Studios financed Last Flag Flying and will release theatrically in the awards season corridor on November 17. FilmNation holds international sales rights.
Last Flag Flying stars Steve Carell, Bryan Cranston and Laurence Fishburne as three Vietnam-era Navy veterans who reunite to bury the son of Carell's character who has been killed in Iraq.
Carell, Cranston and Fishburne portray older versions of the characters played in Hal Ashby's 1973 drama The Last Detail by Randy Quaid, Jack Nicholson and the late Otis Young.
New York Film Festival director and selection committee chair Kent Jones said: "Last Flag Flying is many things at once – infectiously funny, quietly shattering, celebratory, mournful, meditative, intimate, expansive, vastly entertaining, and all-American in the very best sense.

"But to isolate its individual qualities is to set aside the most important and precious fact about this movie: that it all flows like a river. That's only possible with remarkable artists like Steve Carell, Laurence Fishburne, and Bryan Cranston, and a master like Richard Linklater behind the camera."
"It's always special to be at the New York Film Festival, but to be premiering our movie on opening night, when you look at the half century of films that have occupied that slot, is a wonderful honor," Linklater said.
The NYFF runs from September 28-October 15.