Foresight Unlimited handles international sales on thriller formerly known as Category 5.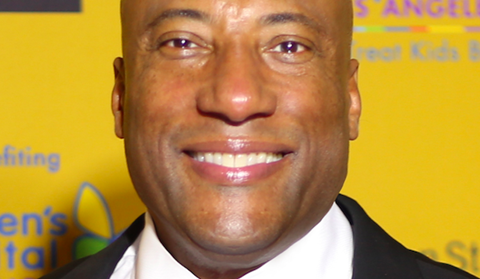 Entertainment Studios Motion Pictures (ESMP), the theatrical distribution division of Byron Allen's Entertainment Studios, has acquired North American rights to The Hurricane Heist.
Rob Cohen directed from a screenplay he co-wrote with Scott Windhauser, Jeff Dixon, Anthony Fingleton, and Carlos Davis.
ESMP plans a theatrical launch in the first quarter of 2018 for the story about a team of hackers who target a $600m coastal US Mint robbery at the same time a Category 5 hurricane is due to make landfall.
Tony Kebbel, Maggie Grace and Ryan Kwanten play a meteorologist, a Treasury agent and the scientist's ex-Marine brother who try to thwart the heist.
Moshe Diamant produces with Foresight founder Mark Damon, Chris Milburn, Cohen, Karen Baldwin, Michael Tadross, Jr., Damiano Tucci, Danny Roth, and Bill Immerman.
ESMP is riding high following the success of 47 Meters Down, which continues to play in the top 15 after five weeks in release and stands at more than $41m.
"The Hurricane Heist is a non-stop epic action motion picture," Allen (pictured), said. "Rob Cohen has delivered a thrill ride that is going to keep audiences on the edge of their seats worldwide."
"We're delighted to have Entertainment Studios Motion Pictures acquire this big budget event film," Damon said. "Byron Allen and his team are very creative, aggressive, and an absolute force to be reckoned with. I'm highly confident that The Hurricane Heist will be a solid hit for this new, innovative distributor."
ESMP's head of acquisitions Chris Charalambous and Damon brokered the deal with Jenna Sanz-Agero, and Ben Kramer and Joe Della Rosa of CAA.