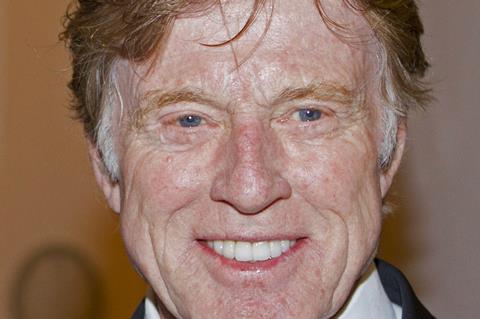 Robert Redford has said in an interview that upcoming Toronto world premiere The Old Man & The Gun will be his final acting role.
Speaking to Entertainment Weekly, Redford, 81, confirmed earlier statements made in 2016.
"Never say never, but I pretty well concluded that this would be it for me in terms of acting, and [I'll] move towards retirement after this 'cause I've been doing it since I was 21," said the actor.
"I thought, Well, that's enough. And why not go out with something that's very upbeat and positive?"
Redford said he found his role in The Old Man & The Gun as Forrest Tucker a good way to sign off. Tucker was a 70-year-old bank robber who captured the public imagination when he escaped from San Quentin prison in California and embarked on a larcenous spree.
"To me, that was a wonderful character to play at this point in my life," said Redford. "The thing that really got me about him — which I hope the film shows — is he robbed 17 banks and he got caught 17 times and went to prison 17 times. But he also escaped 17 times. So it made me wonder: I wonder if he was not averse to getting caught so he that could enjoy the real thrill of his life, which is to escape?"
David Lowery (A Ghost Story, Pete's Dragon) directs Redford, Elisabeth Moss, Sissy Spacek, Casey Affleck, Danny Glover, and Tom Waits. Redford is among the producers. Fox Searchlight will release the Condé Nast Entertainment production on September 28.
Redford starred in such classics as Butch Cassidy & The Sundance Kid, All The President's Men, The Electric Horseman, The Great Gatsby, Out Of Africa, Quiz Show, The Natural, Downhill Racer, Indecent Proposal, Sneakers, and more recently All Is Lost, A Walk In The Woods, and Our Souls At Night.
He won the best directing Oscar for Ordinary People in 1981, and earned a lead acting nod for The Sting in 1974.
Reford famously established what is now the Sundance Film Festival, and earned an honourary Oscar in 2002 for his services to independent cinema.