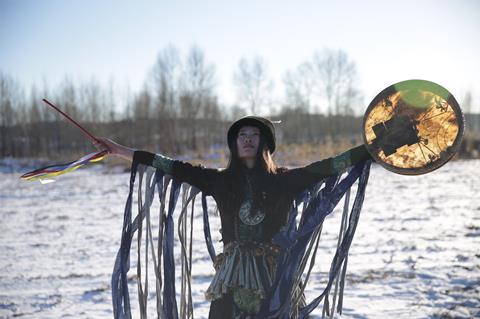 The winners at the 47th International Film Festival Rotterdam (24 Jan 2018 – 4 Feb) have been announced.
The Widowed Witch by Cai Chengjie won the Hivos Tiger competition, which comes with a $40,000 cash prize.
The jury said it was "a film of epic dimensions with a narrative that is greater than one person or moment. It takes a feminist viewpoint with a strong central character, who refuses to be a victim."
The plot centres on a widowed woman who embarks on a quest through rural China after a series of tragedies. An earlier version of the film was screened at the Xining First Film Festival.
The $10,000 special jury award went to Rami Alayan's screenplay for Muayad Alayan's The Reports On Sarah And Saleem. The film won also won the Hubert Bals Fund audience award, also worth €10,000.
This year's jury was: Anthea Kennedy, Paula Astorga, Job ter Burg, Valeska Grisebach and Kim Kyungmook.
The bright future award, for filmmakers premiering their first feature in the Bright Future strand, was won by Tiago Melo for Azougue Nazaré.
This year's VPRO big screen award went to Nina by Olga Chajdas, which means the film will be broadcast on Dutch TV and released in Dutch theatres.
The audience prize, worth €10,000 and voted for by IFFR visitors, was awarded to Gustav Möller's The Guilty. It also won the IFFR youth jury award.

The new voices short audience Award for narrative-driven short films went to Joy In People by Oscar Hudson.
The FIPRESCI award went to Balekempa by Ere Gowda.
The KNF Award, given by the Circle of Dutch Film Journalists, was won by Lucrecia Martel's Zama.
The NETPAC award for the best Asian feature film world premiering at IFFR was won by Shireen Seno's Nervous Translation.
Finally, the new found footage award, supported by the Netherlands Institute for Sound and Vision, went to Newsreel 63 - The Train Of Shadows by Nika Autor.
Festival director Bero Beyer said: "We're very happy that the strong winners represent the bold spirit of the festival's entire programming. They are filmmakers, both emerging and established, who use their talent to deliver a new view on our world. As diverse as they are there seems to be a common thread, the beautiful and human thread of cinema!"
The prizes were handed out at the awards ceremony on 2 February.