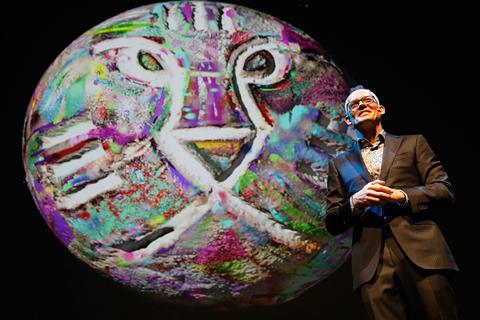 International Film Festival Rotterdam (IFFR) has revealed additions and changes its 2018 edition, which will run January 24 to February 4.
New to the festival will be distribution-focused industry conference Reality Check, which will feature a variety of speakers exploring the transforming landscape of film distribution.
The conference will be held across three days during the festival's IFFR Pro programme, which includes CineMart, Rotterdam's respected industry arm.
Topics of discussion will include a focus on innovative strategies of distribution, case studies of new models, and think tanks to encourage further discussion.
"While IFFR has been celebrating cinema for almost half a century, we need to be continuously questioning and, if need be, challenging what is considered to be the status quo," commented festival director Bero Beyer.
"At the heart of the discussion is the question of how to embrace the new challenges and opportunities of the shifting powers and new players within distribution for the independent, daring and auteur-driven cinema that we love."
For 2018, the festival will also revamp CineMart, applying a more tailored approach by curating meeting schedules for visiting industry delegates. A team of IFFR matchmakers will aim to set up appropriate meetings by pairing projects with companies they will find most beneficial. For example, films in early development will be paired with producers and funders looking to board projects at an early stage.
Head of IFFR PRO Marit van den Elshout said: "As always, our aim is to bring the right people together, but at the same time leave enough room for unexpected and unforeseen encounters and exchange that can reach far beyond the project and its status. Project representatives are now also able to strive through the guest list and meet people that might be relevant for their project or for just for informal networking."